Request coverage and get connected
The mobile application is used to send push notifications to clients and also to act as a status monitor to provide clients with network statistics.
This application can also be used to view usage, top-up data, create support tickets and more.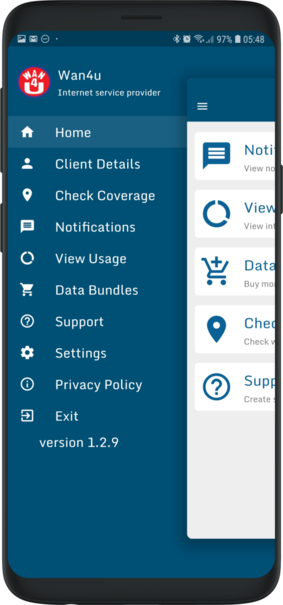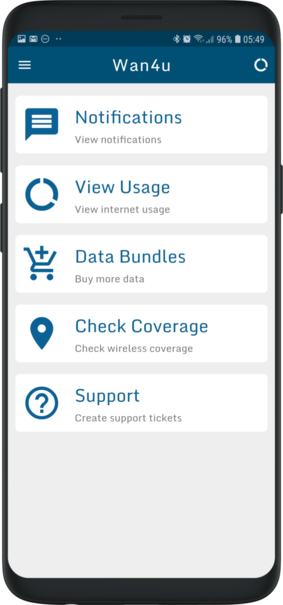 App main features
See the list below that shows some of the apps main features.
Receive network status notifications.
Check coverage.
View internet usage.
Buy data bundles.
Create support tickets
Manage notification subscriptions.
More features will be added in the future. We value your feedback. If you have any suggestions, feedback or experience a bug, please let us know so that we can improve our service.
Send feedback
Need help with the app ?
Watch our introduction video to see how the app works.